Things in Morecambe are definitely on the up. The days of the insults, people it calling it downtrodden and also feeling like a poor relation to its neighbouring city appear to behind it. Instead of talking about the good old days, people are not just looking forward to the future, but also enjoying the present.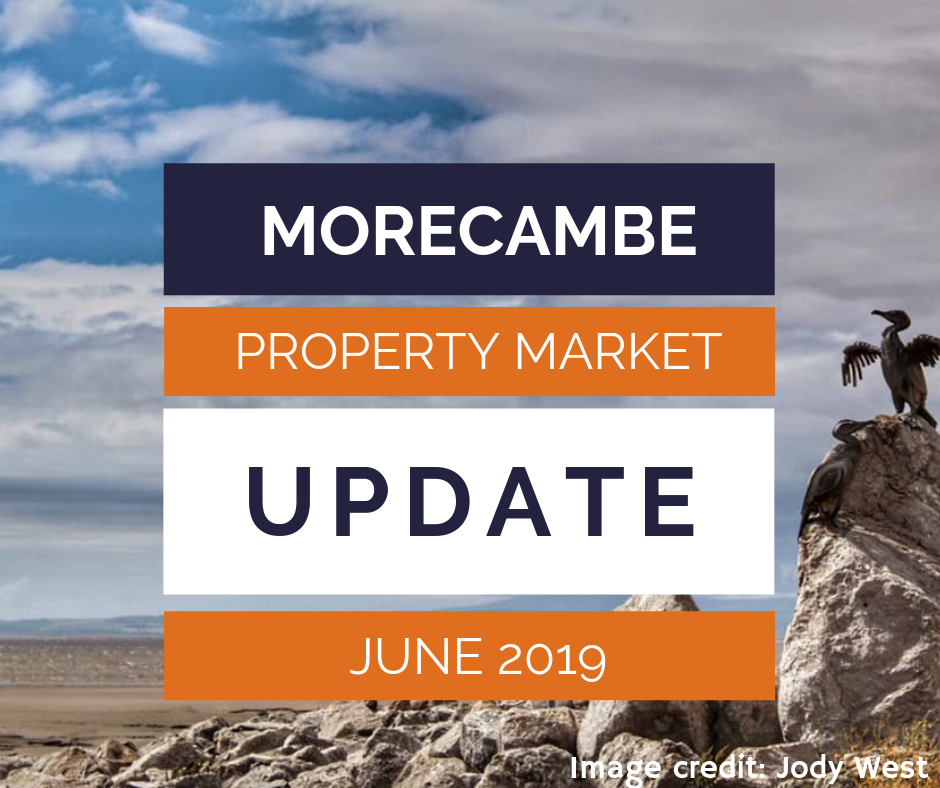 Investment in Morecambe is on the up. The work that is being done behind the scenes to improve our neighbourhoods is starting to pay dividends. The events and festivals that Morecambe holds are attracting out of town visitors and there is a real feel-good factor around the town. Morecambe has just been voted the number one "up and coming" seaside town, beating neighbouring coastal towns.
This is all having a positive effect on our local housing market. Morecambe is still bucking the trend. There is no doom and gloom in Morecambe!
Year on year, property sales are up by a whopping 27%. This month 98 properties sold across LA3 and LA4. This is an increase of 4 sales in the previous month, despite the lack of new properties coming to the market. Interestingly the number of new properties coming to the market is down. Could this have an impact on the market in future months?

What actually sold and where?
In LA3 there were 55 property sales and in LA4 there were 43. The most expensive home to sell was a detached home with sea views on Knowyls Road. Sea views homes are in high demand. We must get asked almost daily if we have any sea view homes available.
Family homes with 3 bedrooms and a garden are in high demand. If you are thinking of selling a home that matches this description, please get in touch!
June's price breakdown

up to £100,000  30 properties
up to £150,000 28 properties
up to £200,000 23 properties
up to £250,000 12 properties
Above £250,000 5 properties
 
 
Sales by property type

Detached 7 properties
Semi detached 25 properties
Terrace homes 21 properties
Flats 16 properties
Bungalows 17 properties
Park homes 3 properties


The number of properties now available for sale in Morecambe has dropped to 657. 362 of these have been available for sale for over 12 weeks. Another 85 homes reduced their asking price in June.
Priced right though, homes are getting snapped up. For example, our recent successes include Stanley Road in Heysham which had 3 offers. Low Lane in Torrisholme was inundated with viewing requests and a semi-detached home on Middleton Road had just 6 viewings before it too went under offer.
20 different estate agents accounted for the 98 property sales in June. Buyer demand is high for homes in Morecambe, this is the time to move.
If you are thinking of moving, please get in touch. Our team are local, they live in the area, their children go to the local schools. To keep up to date with happenings in the Morecambe Housing Market, check out our website at www.jdg.co.uk or just email me at michelle@jdg.co.uk. At JDG we are here to help.
Ps. If you would like to know what your home is worth why not try out out a quick online valuation tool. It takes less than 60 seconds. It is not as accurate as having us out, but it will give you a rough guideline. Try it out and let me know what you think. Click below to give it a try!

https://valuation.jdg.co.uk/home/800-jd-gallagher